6 Sept 2019 - Mid-Autumn Festival sales will start on 11 Sept!
- New Arrival!! HammerHead with Miyota Shop now
22 Aug 2019 - Sharkmaster 300 all versions back in stock Shop now
30 Jul 2019 - Gauge 1000 with Miyota is now available Shop now
17 Jul 2019 - New Arrival! Turtle with new elements and new colors Shop now
28 Jun 2019 - New!! Sharkdiver 42 steel back to stock Shop now
20 Jun 2019 - New!! Sharkdiver 45 steel with new colours Shop now
14 Jun 2019 - Skindiver Chrono back to stock with limited quantity Shop now
4 Jun 2019 - New!! Sharkdiver 40 brass white LE Shop now
1 Jun 2019 - Sharkmaster 1000 pre-order ended, thank you.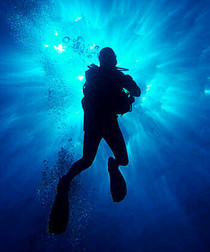 HELSON is a watch company founded by enthusiastic divers and sport fanatics from Europe and Asia. It is our aim to create reliable and yet reasonably priced diverwatches, combining the best materials with long-lasting and for many years proven technology.

Our watches are designed for the professional application under water as well as for everyone looking for a reliable and sportive watch that meets the requirements of an active lifestyle. We use only high-quality suppliers like Miyota, Superluminova and ETA.

We give our best to offer good customer service and are glad about any given suggestions.
We want you to have a watch that you are happy with and above all can rely on. If the rare case should occur and you experience any problem with your HELSON timepiece, please contact us.
We will respond quickly and find a satisfying solution for your specific problem.

All our watches come with a 12 months limited international warranty.